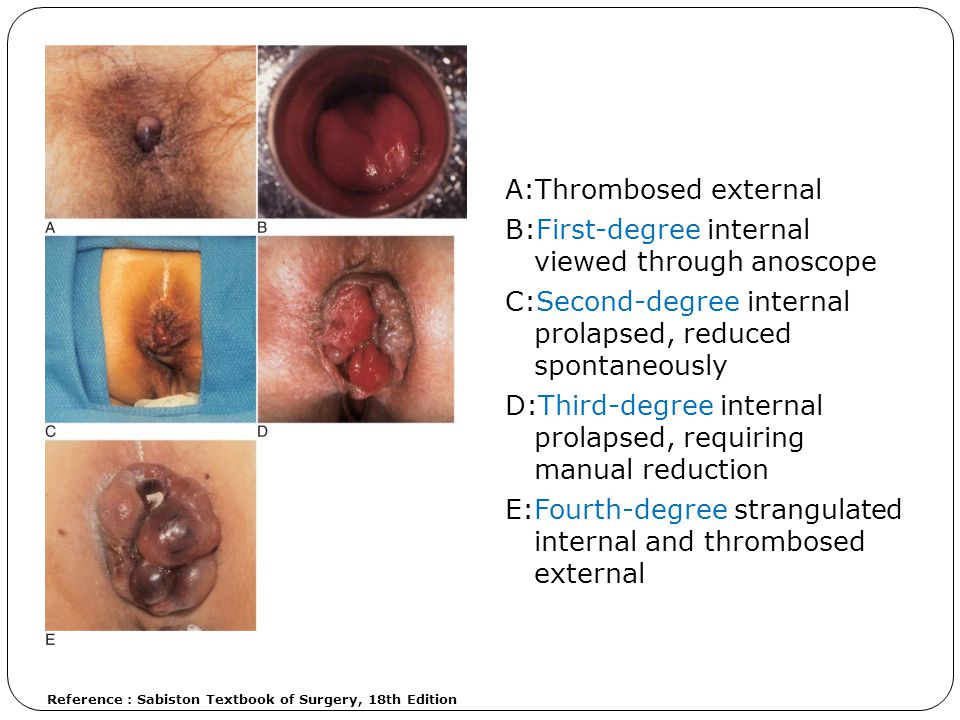 WHAT CAUSES HEMORRHOIDS?
Researchers are not certain what causes hemorrhoids. It's likely that extreme abdominal pressure causes the veins to swell by blocking the flow of blood through them. They then become susceptible to irritation. The increased pressure can be caused by obesity, pregnancy, standing or sitting for long periods, straining on the toilet, coughing, sneezing, vomiting, and holding your breath while straining to do physical labo.
WHAT ARE THE SYMPTOMS OF HEMORRHOIDS?
The most common symptom and sign from hemorrhoids is painless bleeding. There may be bright red blood on the outside of the stools, on the toilet paper, or dripping into the toilet. The bleeding usually is self-limiting. Bleeding with a bowel movement is never normal and should prompt a visit to a health care professional. While hemorrhoids are the most common cause of bleeding with a bowel movement, there may be other reasons to have bleeding including inflammatory bowel disease, infection, and tumors. Symptoms of internal and external hemorrhoids are described on the following slides.
HEMORRHOIDS: AN ILLUSTRATED GUIDE TO TREATMENT
Stages of Hemorrhoids
For convenience in describing the severity of internal hemorrhoids, many physicians use a grading system:
Second-degree hemorrhoids: Hemorrhoids that prolapse and retract on their own (with or without bleeding).
Third-degree hemorrhoids: Hemorrhoids that prolapse but must be pushed back in by a finger.
Fourth-degree hemorrhoids: Hemorrhoids that prolapse and cannot be pushed back in the anal canal.
Fourth-degree hemorrhoids also include hemorrhoids that are thromboses (containing blood clots) or that pull much of the lining of the rectum through the anus.